Shubho Noboborsho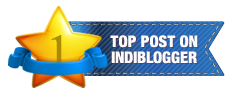 Shubho Noboborsho is a Bengali word which is said to wish everyone a Happy New Year. Today  15 April, 2014 is the pohela Boishakh which is the first day of the new Bengali year. Pohela means first and Boishakh or Boishak refers to first month. So, Pohela Boishak means first day of the month of Boishakh .
Shubho means auspicious and Noboborsho means new year where novo means new in bengali and borsho means year. So, if take the literal meaning then it means auspicious new year but it is used to wish new year in Bengali.
Bengali new year is celebrated with lots of gusto in Bangladesh and in the state of Bengal,Assam and Tripura. I was surprised to read that Noboborsho is also celebrated in UK and it is the largest Asian festival in Europe and the largest Bengali festival outside India and Bangladesh.
Bengali culture has a lot of depth, in fact it has the richest cultural heritage in Asia. Kolkata, the capital of Indian state of Bengal is sometimes also called the cultural capital of India because of this reason.
Bengali's love their music, folk art, theater, movies. Bengal has produced some huge names in art and culture. From Rabindra Nath Tagore to Satyajit Ray and thousands others who deserved to be mentioned have added value to the culture and the community.
Sweets are the most important thing for any Bengali festival. You must try Rosogolla, gulab jamun, misti doi and lobongo lotika if you ever get a chance to visit any Bengali sweet shop. Good thing is New Delhi has a good population of Bengalis and all the sweets are easily available.
Nabobarshe'r Priti O Shubhechha 🙂 😀