Kotak Jifi Bloggers Meet by Indiblogger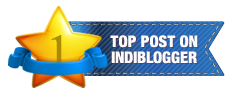 kotak Jifi Meet by Indibloggger was my third bloggers meet this year. Bloggers meet are always great to be part of and this was no different. I had really great experience in my first two bloggers meet and I also met lots of new people. This meet was organised to launch JIFI (#jifiishere) a new mode of banking by Kotak Mahindra Bank.
This meet was not like any other normal meet but this was special in many ways. The most important reason for the meet to stand out was that it was organized at three metro cities of New Delhi, Mumbai and Bangalore at the same time. This was first time in Indiblogger history that this kind of meet was organized and kudos to the Indiblogger team for managing the event successfully.
The timing and places where it was organized is as follows –
Location: Bangalore, Mumbai, Delhi NCR
Sunday March 23, 2014 – 12:00 PM to 5:00 PM
Bangalore
The Biere Club
20/2, Vittal Mallya Rd
D Souza Layout, Ashok Nagar
Mumbai
Cafe Zoe
Todi/Mathuradas Mill Compound, N.M. Joshi Marg
Century Mills, Lower Parel, Mumbai
Delhi NCR
B-Bar: District Centre, Sector 6, Pushp Vihar
The event which spanned three cities and which was attended by more than 600 well-known bloggers of India had to stand out. The other great part of this meet was that all the three cities were connected through video conference. Being a blogger you know the importance of connections and meet connected bloggers from three different cities.
One more thing which made the event special for the bloggers was the presence of India's No.1 best-selling author Chetan Bhagat. With his witty jokes he was able to capture the attention of the bloggers in seconds.
Reaching the event venue –
I attended the meet at New Delhi.  When I left my home I was little late. I had less time in my hand which I don't like because I like reaching for events before time. As I was going through the metro I over-heard a few people talking. They were taking about a blogger meet, I just understood that they would be going to the same venue. More than anything I was happy that I may not be late. When I got down at the malviya nagar metro station, which was the nearest metro station, I new If I would walk then will be late as I have roamed that area a lot during my school and college days. I took a auto which was cheap and I covered the distance in around 1-2 minutes. I got down and started my brisk walk.
At the ground floor, there wasn't anyone which made me suspicious that did I saw the venue right or am I really too late for the event ?
I went inside the elevator, pushed the 4th floor button to reach the b-bar. There wasn't anyone here as well. At that moment I felt I definitely made a mistake but I still went inside. Thank god at entrance there was someone to welcome us. She told me to go left. I followed her blindly and saw few people standing there.
Oh here's the registration desk. Finally I felt pleased and relaxed. For the record I reached on time and hardly few people have arrived till that point. (Yes, I made it !!!)
Starting of the event –
I got myself registered and went to look for a good seat. As I was going towards finding a proper seat, I met my friend Tarun. He has been there with in all the meets I attended. We captured a good seat and went to have some drinks for ourselves.As we returned to our seats we were told to take selfies and tweet it with the hastag #Jifiishere. We were told to take as many selfies as we can. So, we followed that I took as many selfies with people.
@indiblogger connecting with new ppl & getting drunk #Jifiishere pic.twitter.com/H8vOsYQD4k

— Gaurab Mukherjee (@processingdlife) March 23, 2014
It that time many bloggers have arrived and few of the known faces whom I already know. So, I took some more drinks and took some more selfies. Then officially the event started with a rocking german song which were actually to pump up the bloggers who were present in the meet and I think it definitely worked. Special guest "Chetan Bhagat" The event may more exciting when India's no.1 best selling author Chetan bhagat joined us from mumbai through video conferencing. He cracked some witty jokes and captured the attention of the bloggers within seconds. Then he gave a introduction of the JIFI. Launching JIFI (#jifiishere) Then mumbai was joined by someone from kotak and since we had some connection problem in Delhi. We started to have the event on our own. Hats off to Nihal and Karthik for managing that situation. I think they managed the situation amazingly well. I have been the chairman of national level fests in my college and being the head of the college society I know how hard it becomes to manage when something doesn't go according to plan. The event was successful because of their hard work and presence of mind.
Now we had a representative from Kotak only for the Delhi bloggers. He started telling us about the JIFI and we were also told to tweet our questions realted to jifi.
@indiblogger #jifiishere what will drive ppl to continue their account with kotak — Gaurab Mukherjee (@processingdlife) March 23, 2014
You may have noticed I haven't said anything about jifi till now. I done it purposefully to increase your excitement.
About JIFI
JIFI is the newest banking product from the Kotak mahindra bank. This is the newest way to bank and may also be the coolest. It has taken into account the youth of this country and there needs.
With JIFI we can do banking through our social networks that is through twitter and facebook. We would actually get a real bank account where we can maintain money and do all kinds of transactions that we need to do. This type of experiment is done first time in the world where banking has been integrated with the social network.
There are two more huge benefits of JIFI,
1. This has made banking portable and bank will always remain in our hands.
2. Secondly, it gives lots of benefits if we share your banking experience with your friends. For example you get points for inviting your friends to open an account with JIFI
Coming back to the event –
After getting the required information about Jifi and tweeting about it. We were told that we can open our accounts right now and the person who opens the account right now will get 1000 bonus points which he can redeem later. The first person to open the account during the event will get the highest points (1100) and will win a special gift coupon as well.
Though I wasn't that fast in doing this but my friend tarun was really quick. He won the gist coupon for being the first person to open his account,having the highest point during that time.
Some information regarding JIFI account which will help you –
JIFI Account – Jifi is a new age digital account that offers unparalleled convenience. Easy & anytime access, hassle-free transactions and numerous benefits, that is what Jifi is all about. What's more, banking is now social with it as you receive banking account updates through Twitter, gain reward points for transacting online and adding friends to your Jifi network.
Features and benefits :
No minimum balance, non interest bearing current account
Auto Term deposit creation once the average balance crosses

 Rs. 

25,000/-
Tweet to bank – Account updates, cheque book request and many more account activities just a tweet away
Refer friends to Jifi and get rewarded
Loyalty Club – Social or Transaction get rewarded for both
Free Jifi Platinum Chip Debit Card for first year
Keep track of your expenses with a Kotak MoneyWatch platinum subscription for one year
Access to our Mobile Banking & Offers app, to bank on the go
Free NEFT through Net Banking
Eligibility :
Resident Indian (sole or joint account)
Age – 18 years and above
How to apply for a Jifi account ?
Simply invite yourself through the Facebook or Email option available on the homepage, to get started. Within a few days, you will receive an exclusive invitation from us to open your Jifi account.
Can you invite yourself even if you don't have a Facebook account ? 
This question was really important for me as I actually don't use Facebook account for personal use and I know there would some of you like me. The answer is –
Yes you can start by signing up for an invitation via email. However, a Facebook account would be required to open the Jifi account.
The group game during the meet
We were then divided into 6 groups and were told to select our leaders. This was managed well and all the groups did their work. I think this time team spirit won and everybody enjoyed their tweeting while enjoying their drinks and snacks. 🙂
#jifiishere now banking is social, connect with friends that too from the comfort of your mobile @indiblogger

— Gaurab Mukherjee (@processingdlife) March 23, 2014
Hasta la vista 
After the official program got over, people moved towards the dinning area and enjoyed the wonderful food. I think people were still interested in the drinks more than the food.
So, after enjoying our food. We went to take the group photograph which is a tradition and then collected our T-shirt from the counter. People were still in good moods so we waited and talked a little more and then went back. Looking forward to next time I meet these wonderful people. 🙂
The event was organized by Indiblogger (Indian blogging community) and Kotak for the lauch of Kotak JIFI. 🙂 😀